News
> Adastral's sports day success
Adastral's sports day success
One week ago Adastral Park hosted its very successful sports day. A huge amount of people took part, some great prizes were won and we managed to raise £2500 for our charities.
Here is what Lisa Perkins, Director of Adastral Park, had to say about the day.
Thank you to all those who took part and helped out with the Adastral Park Sports Day last Friday! You all contributed in making the event a huge success, it was great to see so many people bringing out their inner competitive sides!

It was also amazing to be joined by our celebrity sports guests and listen to their interesting discussion on the panel at the Muhdo event in the John Bray. For those who missed the closing ceremony, Andrea Thompson (world's strongest woman) and Steph Hanratty (England rugby) stuck around to present certificates to our various winners of the different categories, as well as dishing out the awards to our top 3 winning teams which were; in 1st place "The Invincible Titans", "Dan Did a marathon" who came 2nd and "Ragebulls" who were in 3rd place (massive congrats to all). Thanks again to all the other contributing companies, Cisco, FTC, Premier Sport, Huawei, BT Sport and of course Mudho.

We managed to raise around £2500 for our charities Each and KickOff@3 which is excellent, and they're both very grateful and want to thank everyone that contributed towards that.

Very excited to announce that the winners of the Huawei mobiles from the silent auction were; Jamie Cattermole, who won Huawei Mate 20 mobile and Dan Case, who won the Huawei P20 pro mobile (well done to you both). The Fitbits were also awarded to the highest bids on the day (the winners have all been notified).

We're always open to new ideas and suggestions on how to improve and make events like Sports Day even better year after year. If you have any feedback, please send onto:atadastral@bt.com.

Finally, I'd like to thank my team who put in vast amounts of effort to deliver a great day for all.

Lisa
A small selection of photos from the day:
Instructors leading morning warm up.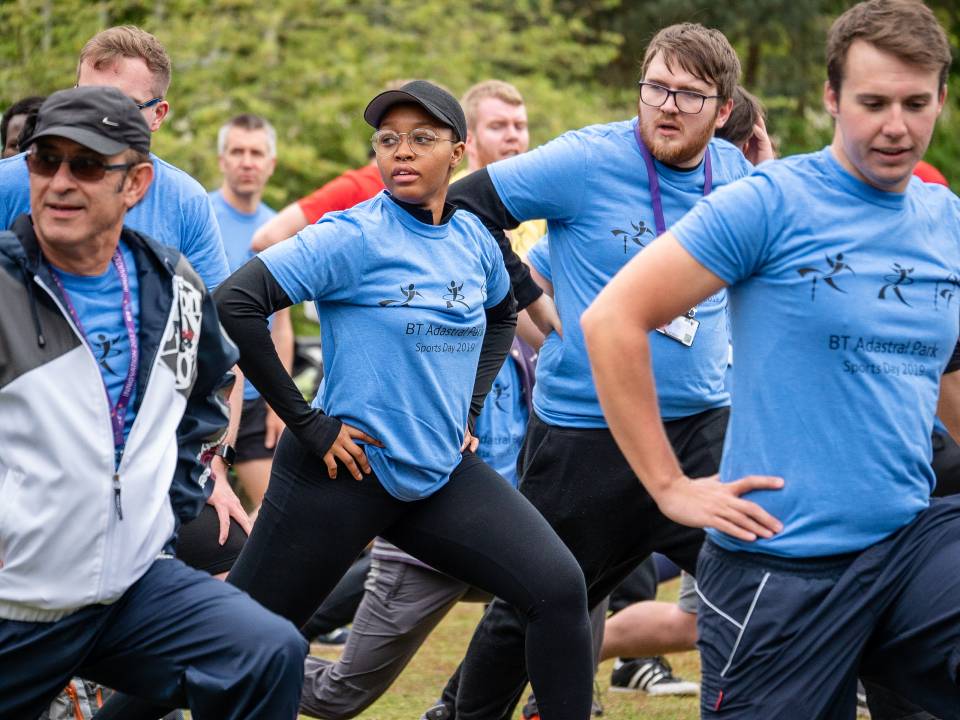 Taking park in morning warm up.
Lacrosse teams on 'The Green'.
Compeating for fastest football strike.
Giant Jenga heated up during the final speed rounds.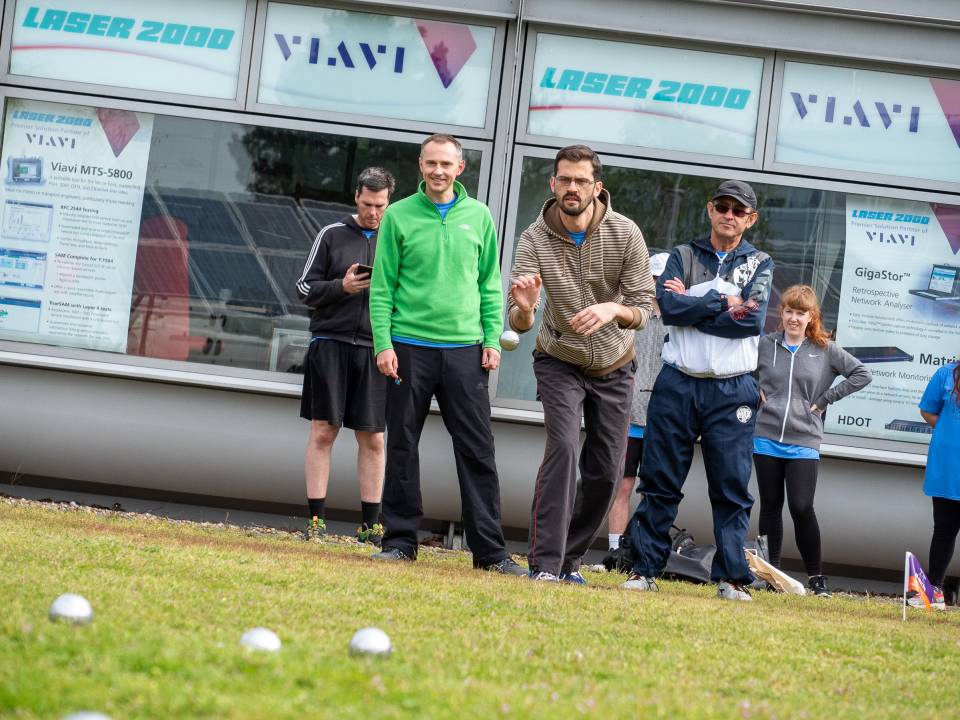 Playing afternoon bowls next to the Ross building.
The winning teams from each stream competing in the Spacehopper relay for the grand prize.
Hearing from Each, one of our chosen charities.