Day 4: Space
1 - Introduction
Meet Abi G and Mo, our hosts for the day, who will introduce you to the world of Space and satellites, with our team of experts from BT and Red Hat:
2 - Space with Mauro & Steve
Abi G (host): Now we know what we're going to be exploring, let me introduce you to our first industry experts, Mauro and Steve. They will be looking at LEO, MEO & GEO satellites to see how they could be important in solving some of the global issues we face today. If you don't know what LEO, MEO or GEO satellites are then make sure you watch Mauro and Steve's video.
Over to you guys...
Mauro
Senior Manager – Public Sector Strategy, BT
Key qualifications: MBA in Strategic Management; BA (Modern Languages); Professional Certificate In Executive Coaching.
What does your job involve? I work with the teams in Enterprise across Central, Local & Devolved Government, Health, Defence and Public Safety & Justice to develop their longer term strategies and plans. I also lead on BT's Space strategy. The best bit of my job is meeting customers and evangelising about all the cool stuff BT does.
How did you get into your current role? I did a BA degree, went to work in consulting, did an MBA then joined BT for what was expected to be 2 years. 18 years later and I'm still here, having worked in many roles and parts of the organisation.
What did you want to be when you were younger? Guitarist in a heavy rock band.
What do you do outside work? I love road cycling and am constantly looking for ways to torture myself by riding and climbing further and more quickly! My best achievement to date was 100 miles in the Alps in July in ridiculous heat climbing 4700m.
Steve
Research Specialist, BT
Key qualifications: BEng, MSc, PhD.
What does your job involve? I am in the wireless research team and my role is to carry out research on how to provide communications services using non-terrestrial platforms (e.g. large drones & satellites). My work will help BT provide wide coverage especially in sparsely connected rural and remote areas.
How did you get into your current role? After my BEng. degree in electronic engineering, I worked as a network engineer and fell in love with wireless networking, which pushed me to do an MSc. degree in communications engineering and eventually a PhD. My PhD research was on providing wireless coverage and capacity over a wide area from an aircraft (e.g. large drone) flying so high that one cannot see it. I joined BT so that I can continue working on this interesting aircraft-based communication system.
What did you want to be when you were younger? Initially, I wanted to be a lawyer as I admired their fancy dressing but changed my mind. Then, I considered becoming an architect after my uncle kept on telling me about it. All the while, our electronic devices at home kept breaking and I kept attempting to fix them unsuccessfully. Finally, I decided to go for electronic engineering so I could learn to fix them successfully.
What do you do outside work? I am a football lover and a big time Liverpool FC fan. I play when I can and watch most of the time. I also love cycling around scenic routes.
Steve:
Thanks for watching our video, I hope you've enjoyed learning about Space! We have had some questions submitted relating to this topic in the lead up to British Science Week which are answered below. However, if you have any questions, we'd love to hear from you. Please email
computerscience@bt.com
. We also held a live Q&A session on the day, a recording of which can be seen below...
Question:
Why are BT involved in LEO satellites and not MEO or GEO satellites?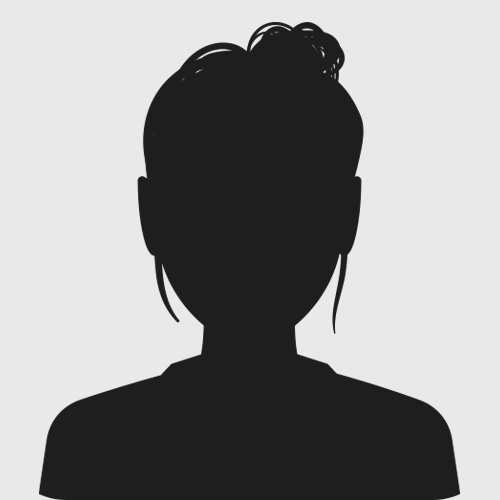 Answer:
BT are actually involved in providing services to our customers using both MEO and GEO satellites as well as LEO. In fact, BT was involved in the first ever live TV transmission between the UK and the USA over satellite in 1962 using GEO satellites. Customers have different needs – someone wanting to download a video at home over satellite have different requirements compared with an oil rig in the middle of the North Sea needing to connect to a critical application over satellite for example. These different needs therefore require different solutions, so BT will work with our customers to decide whether a LEO, MEO or a GEO solution is best for them.
Question:
Could drones be used to provide coverage instead of satellites in space?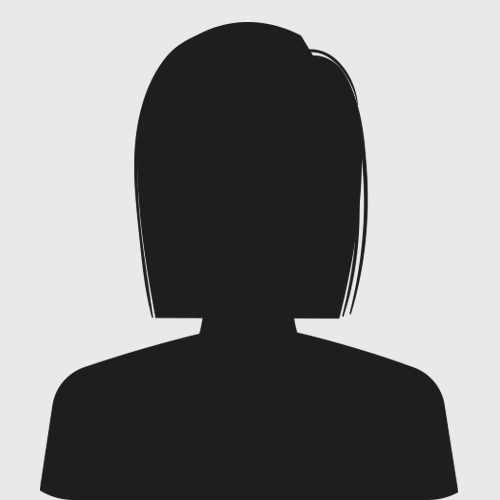 Answer:
Yes, drones can certainly be used to provide coverage. However, the size of coverage depends on the type of drone being used. On the one hand, larger drones that fly much higher above the clouds and carry bigger antennas can provide coverage over a very wide area to a lot of people. On the other hand, smaller drones with simple antennas flying much lower cover a small area and serve only a few people. For both classes of drones, there are limitations on the maximum weight of equipment they can carry and power available for the equipment. The smaller drones running on batteries, carrying smaller amounts of equipment, are limited to only a few hours of operation. While larger drones, which are powered by either solar or renewable energy, can operate for a few days and potentially up to a year.
3 - Have a go activities
Mo (host): Now it's your turn to build your own satellite model, to help you visualise how LEO, MEO and GEO satellites orbit the planet to provide us with connectivity and services. You can download the activity pack to get step-by-step instructions...
4 - Career profiles
Abi G (host): Space is a massively broad area and can lead to a really exciting career. You might be surprised by the various different roles available within this area. We've pulled together some profiles of people from Adastral Park and across BT that work in this area. Take a look below and discover how varied a career in this space could be.
Nektaria
Principal Network Strategy, BT
Key qualifications: PhD in Telecommunications, MBA, MSc and Meng.
What does your job involve? Leading and supporting strategic initiatives assessment. BEST things: (a) get to see future trends; (b) always learning about new technologies, new business models – never stay still; (c) be part of key strategic initiatives.
How did you get into your current role? During the last school year I decided I wanted to work in Telecoms and followed an unusual path for a female to study Engineering and then specialise in Telecoms. I got an MEng in Electrical and Electronic Engineering from a top University in Greece and came to the UK for a one year MSc in Telecommunications. After this I started working at the University for European Commission research and the same time I did my PhD in Space/Terrestrial networks. This path led me initially to R&D and technology roles in the industry. At some point in my career I did an MBA and this helped me to combine technical expertise with business knowledge and gradually move to more Strategic roles.
What did you want to be when you were younger? I remember when I was very young, I was inspired by the book 'Journey to the centre of the Earth' by Jules Verne and I wanted to be a geologist.
What do you do outside work? I have two children and I spend most of my time outside of work to be with them.
Lance
Satellite, Network Design Professional, BT
Key qualifications: BSC Computer Science, BEng Electronics.
What does your job involve? I currently design and implement corporate networks utilising satellite technologies including emerging systems like LEO (Low Earth Orbit) and the traditional GEO (Geostationary Equatorial Orbit) satellites.
How did you get into your current role? I started in product design using my electronic degree, moving into Software design where I gained my computer science degree. Utilising both degree backgrounds, I moved into end-to-end test for traditional WAN (Wide Area Networks). With my initial skill in IPsec I moved into Satellite Network design.
What did you want to be when you were younger? I wanted to follow my father and become an Engineer, primarily a Mechanical Engineer.
What do you do outside work? Outside of work I am a Scout Leader for 6th Falmouth Sea Scouts. We are the only Sea Scout group within Cornwall recognised by the Royal Navy. I also enjoy Scuba diving.
Andy
Distinguished Engineer and Principal Network Architect, BT
Key qualifications: MSc, CEng, FIET, FITP, FBCS
What does your job involve? My job is to develop the technical strategy and target network architecture for the mobile radio access network, this involves working with fibre optic systems, microwave radios and satellite communications. The space aspect of this role is particularly fascinating as new mega-constellations and high-altitude drones integrate with ground-based networks.
How did you get into your current role? I started as an apprentice in the mid-1980s and was fortunate to be sponsored through undergraduate studies and an MSc, thanks to my employers. My initial role was in network operation and maintenance. I then progressed through network planning and network design into my current role in network architecture. I've always been fascinated by telecommunications and have had the opportunity to co-author five books and publish many papers in technical journals.
What did you want to be when you were younger? Growing up during the era of NASA's space shuttle I initially wanted to be an astronaut. Space fascinated me then as it does now. However, from 13 years onwards I changed my focus towards telecommunications. I visited a BT telephone exchange and was intrigued, I wanted to learn more. The use of space-based satellites as part of the international network struck me as the best of both worlds, I've never looked back.
What do you do outside work? I volunteer as a STEM mentor in my role as a Visiting Professor. I'm also an Army Reservist, working in a Specialist unit providing consultancy on telecommunications related topics (although I'm too old for the obstacle course nowadays!). I also run a website and social media channel focused on the history of mobile communications.
David
Senior Product Manager – Satellite Networks, BT
Key qualifications: MEng, Member of IET.
What does your job involve? I am responsible for our satellite communications portfolio, covering pre-sales and product management. I am currently adding Low Earth Orbit satellite networks to our portfolio, and promoting their services to early adopter customers.
How did you get into your current role? I did my masters project on satellites, and for over 30 years I've worked in BT in various specialist satellite roles. I started off in designing & managing installation of broadcast satellite systems at our main satellite earth stations and at broadcasters' premises.
What did you want to be when you were younger? I've always wanted to work in space, so it's great to be able to live my dream.
What do you do outside work? I'm a keen runner and occasionally run my commute over Tower Bridge. When not running, I can usually be found near a sound desk with our band.
5 - Red Hat
Mo (host): Meet Tony from Red Hat who will talk to you about what is possible when you provide access to advanced computing capabilities to astronauts in space.
Over to you, Tony...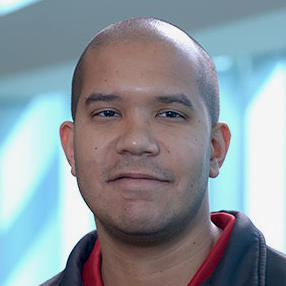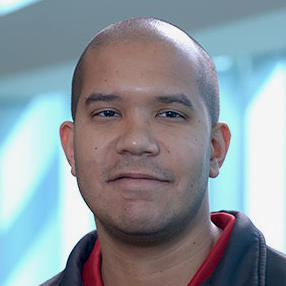 Tony
Chief Architect, Science and Space, Red Hat.
Key qualifications: 20 years of industry experience and various technology certifications.
What does your job involve? In my role at Red Hat, I partner with organisations in the scientific and space areas to help them accomplish their goals through the use of open source solutions.
How did you get into your current role? Ever since my parents brought home our first computer, I have been fascinated by technology. I started by reading books about computer programming and eventually got my first technology job working in the computer lab of the university I was attending. That job was the first time I was exposed to Linux and the world of open source software. I spent the years that followed learning as much as possible about open source software technologies and eventually landed a position at Red Hat in 2013.
What did you want to be when you were younger? A computer programmer.
What do you do outside work? In addition to spending time with my family I enjoy running and playing the electric guitar.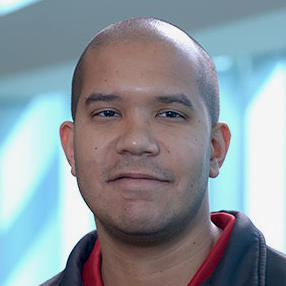 Tony:
I hope my video has inspired you to explore more about how Space. We have had some questions submitted relating to this topic in the lead up to British Science Week which are answered below. However, if you have any questions, we'd love to hear from you. Please email
computerscience@bt.com
.
Question:
What's the most difficult thing about working on space-related projects?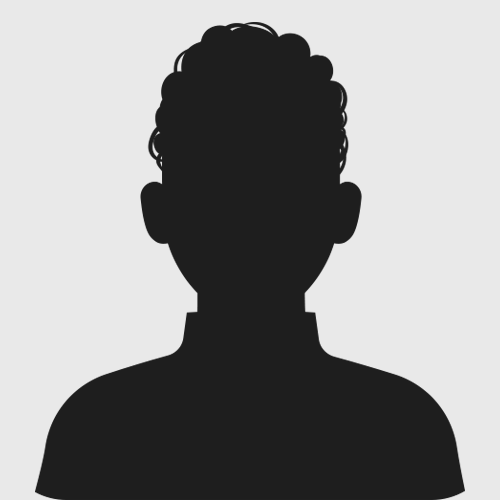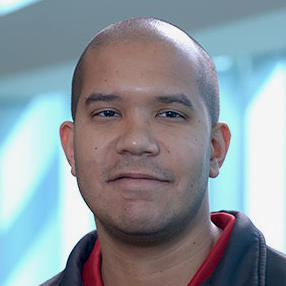 Answer:
They can be challenging because things operate differently in space. It's very different to working here on Earth. Things like connection dropouts and high latency mean you have to really plan ahead. Connectivity and latency introduce challenges in space. On Earth, you can expect that your internet connection will be reliable and perform well. This is not always the case in space.
Question:
What projects have Red Hat been involved with before in Space?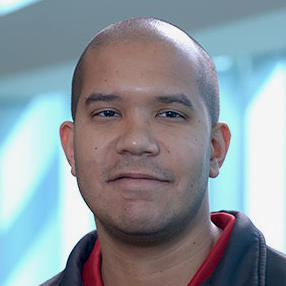 Answer:
A team of Red Hat and IBM associates launched a CubeSat on May 25, 2022. You can
learn more about that project here
. We're also working with LEOcloud and Axiom Space to deliver computing capabilities in space. There are other projects that I can't share details on at this time but the best place to stay up to date on what we're doing is
our website
.
6 - Related STEM learning content
If you enjoyed this content, why don't you take a look at some of these other great resources around this topic below: