Some of our awesome people at Adastral Park have spent the weekend of 8/9 June attempting an epic challenge, with proceeds going to several charitable causes. More than 10 teams from Adastral Park joined the BT Yorkshire Three Peaks challenge, aiming to complete a gruelling 24+ mile trek through the Yorkshire Dales National Park.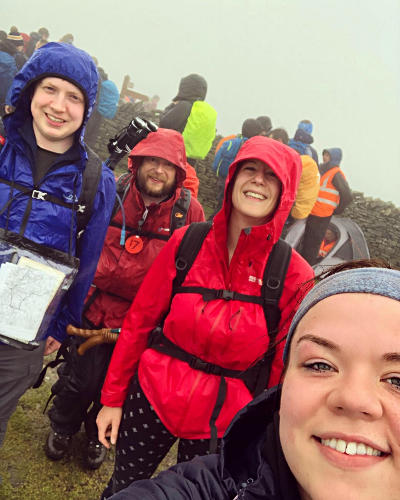 The annual BT event sees up to 100 teams tackle the peaks of Pen-y-ghent, Whernside and Ingleborough; these peaks form part of the Pennine range, and encircle the head of the valley of the River Ribble in Yorkshire. Teams aim to complete the route in under 12 hours.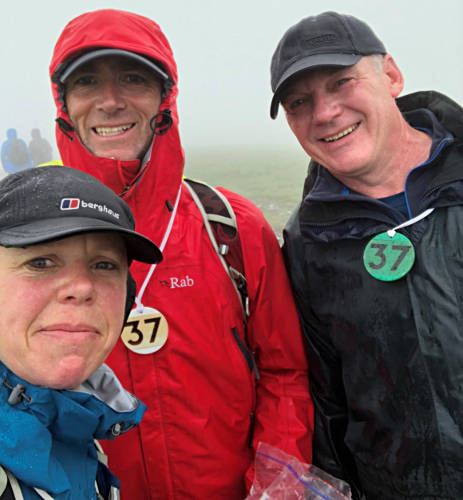 This year saw torrential rain, strong wind and generally tough conditions, with many choosing to take the mini-bus back to the pub early. However, talk of food, riddles and constant singing (several teams joining together for a rendition of Bohemian Rhapsody was a highlight!) kept spirits high, and people laughing throughout.
Of the Adastral teams, one even managed to complete in an amazing time of 9 hrs 29 mins! Well done to everyone who took part, and a huge thank you to all the volunteers who helped make this incredible event possible.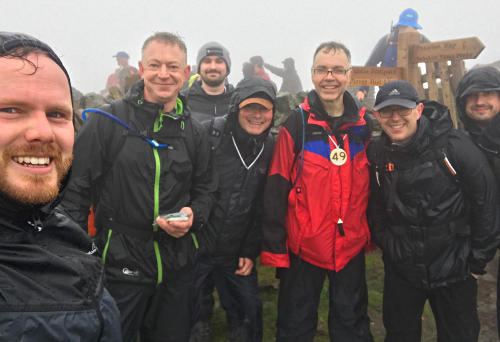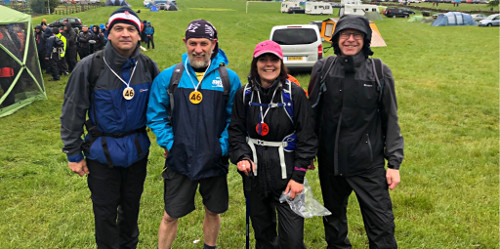 This year's Adastral teams were:
• Gonads – Steve Davies, Phil Bird, Steve Shemming, Paul Martin
• Accelerating Ramblers - Emma Tarling, Lisa Perkins, Sam Cater, Shane Allum
• More Hill Hoggers – Lisa Ford, John Davies, Marcus Tabberer, Joff Hayes
• ManBearPig– Stephen Hope, Mahim Alam, Andrew Bolt, Cal Smiles
• Connect4 – Brian O'Toole, Andy Atkinson, Adam Green, Daniel Goodwin
• Connect4v2 – Nick Trott, Ricky Traynor, Chris Large
• Error 404 Team not found – Sarah Quinton, John Broadmeadow, Jodie Graves, Mike Peck
• Even More Hill Hoggers – Mary Russell, Shaun Wright, Doug Thorpe
• Hill Billies – Daniel Case, Gavin Bones, Kevin Smith, Gareth Shute
• Peak Performance – Belinda Armstrong, Daniel Mayes, Dorota Elmy
• 3-legged-horse - Simon Williams, Will Spires, Dan Harling
• Hill Hoggers – Carl Purnell, Andrew Mann, Zita Kingsbury, Lucie Ryan