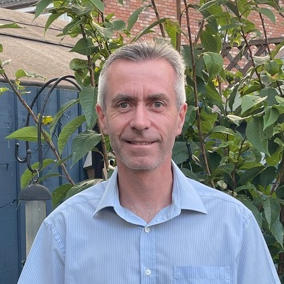 Paul
Senior Manager Networks Research, BT
Key qualifications: MEng, PhD
What does your job involve? Researching ways to improve quality and performance of networks, involving novel tools and techniques as well as data analysis and insights. The best thing about the job is being able to explore new technologies, and how they can make a real difference to our customers.
How did you get into your current role? I joined BT after doing an industrially-sponsored PhD at Strathclyde Uni (long time ago!). Although I started my career in research, I have moved around in other roles (including time with another Internet Service Provider (ISP)) though always with a strong technical emphasis.  I returned to a research-based role some years ago covering network softwarisation and quality-of-experience.
What did you want to be when you were younger?  A footballer in my dreams, but more realistically an engineer.
What do you do outside work? 5-a-side footy, swimming, books (fiction to help switch off from reality!), family.